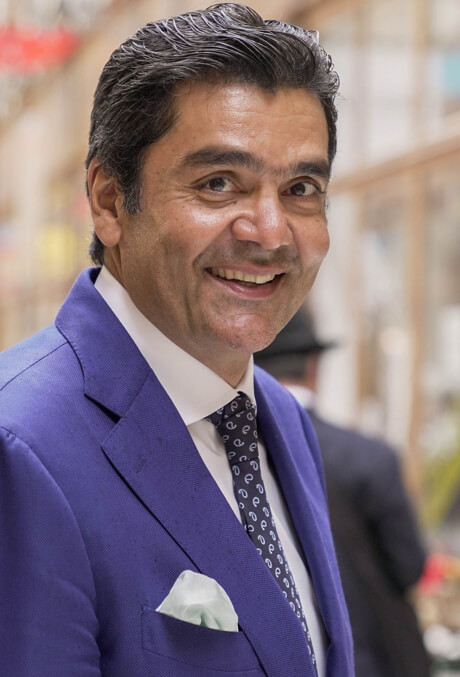 Michael Reza Pacha
Michael Reza Pacha was born on August 12, 1968 in Tehran. He shares a French-Iranian dual heritage. With both these cultures, after studying law, he began a career as a notary in the mid-1990s in the south of France, before embracing a new career first in wealth management and financial consulting at the end of 2009. He also founded the ENRROXS Energy & Mining group in 2011. Today, he is jointly managing several companies between the Middle East, Europe and Africa, while dedicating himself to philanthropic work."I fought to enrich my career with both my cultures" says Michael Reza Pacha.
Michael Reza Pacha, from notary to entrepreneurship
After studying law at the University of Nice, Michael Reza Pacha graduated with a Master's degree in Civil Law in Judicial Careers. In 1994 he began his career in a notarial practice while pursuing his Higher Diploma of Notarial Studies, which he will obtain three years later. He then became a partner in a renowned law firm in Beaulieu-sur-Mer, in the south of France. Michael Reza Pacha also graduated with a Master's degree in international taxation from the University of Paris Dauphine.
In 2009, after 15 years in his Beaulieu-sur-Mer practice and guided by his entrepreneurial spirit, Michael Reza Pacha decided to take a new path and pursue new horizons. He settles in Dubai, United Arab Emirates, and enters a market that he considers particularly promising. Strong with his background in notarial work and his expertise in the field of international taxation, Michael Reza Pacha started his own business as a consultant specializing in wealth management and financial advisory services.
The ENRROXS Mining Group: Michael Reza Pacha's new ambition, driven by a global vision of the energy sector
Passionate about all the issues related to energy, Michael Reza Pacha founded the ENRROXS Energy & Mining group in 2011. This group specializes in the exploitation and exploration of mining resources. It is divided into several subsidiaries that operate in Africa, the Middle East, Turkmenistan and Kazakhstan.
"Even today, many prospectors do not hesitate to pollute, or even poison a river to extract a few grams of gold. That is not my vision of the mining industry." – Michael Reza Pacha
In 2017 a new subsidiary was created: 4S (Smart Solar System Solutions), specialized in the development and production of solar energy. In addition to the two other subsidiaries, MGM Mines and Caspian Energy Solutions, which specialize in the extraction of raw materials.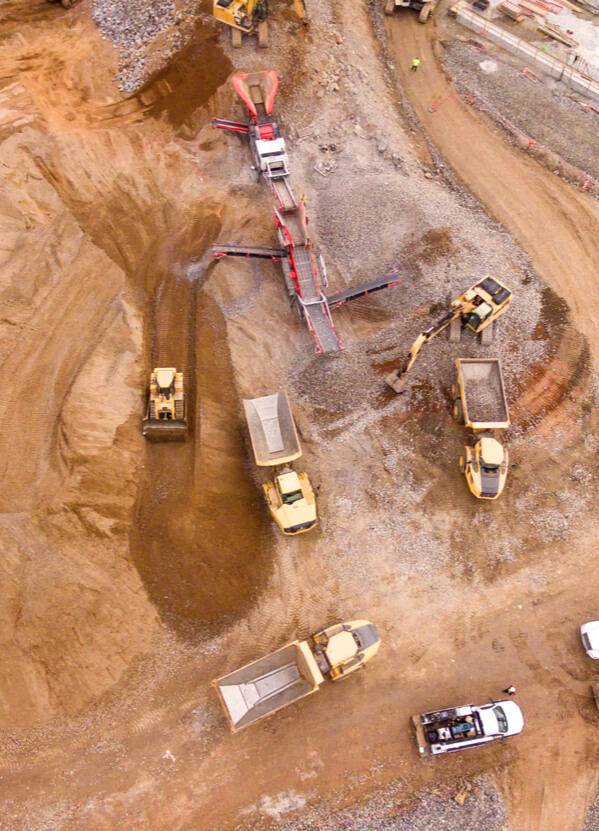 The orientation towards solar power is the symbol of Michael Reza Pacha's vision. He has long been a believer in renewable energies and in particular solar power. Within the Monaco Ambassadors Club, he was one of the pioneers in encouraging the Monegasque electric cart. Ecology and the reduction of greenhouse gases are challenges that he deeply cares about. Michael Reza Pacha has embedded this vision in his companies. For example, 4S, a subsidiary of the ENRROXS group, has set up a system to supply mining companies with solar energy. Called the Mining Fuel Saver Solution (MFSS), this system aims to reduce the high energy costs of mining by offering a renewable solar energy solution. One of the main objectives of Michael Reza Pacha and his teams, in a close future is to democratize the MFSS in the Middle East and Africa. Especially in the gold mine that will be operated by the ENRROXS Energy & Mining group in Mali.
On the basis of his extensive experience and vision, in 2014 Michael Reza Pacha decided to expand his activities by investing in a gold mining company listed on the Frankfurt Stock Exchange, PEARL GOLD AG. On July 17, 2014, he was appointed Chairman of the Management Board of the company, which he managed to keep afloat. On November 16, 2017, due to significant disagreements with some shareholders, Michael Reza Pacha decided to resign as CEO. Several legal proceedings are ongoing around PEARL GOLD AG, but in view of the criminal complaints filed by Michael Reza Pacha against certain shareholders and former members of the Supervisory Board, he refrains from making any comments or violating the secrecy of the investigation.
Throughout my career, I have chosen to work on subjects and for causes that I deeply cared about"
Michael Reza Pacha, an international specialist in wealth management and financial advisory
In 2015, after a long career as a notary in France, followed by his move to Dubai as an independent consultant specializing in wealth management and financial advisory , Michael Reza Pacha founded Index & Cie.
Index & Cie is a Dubai based company specialized in financial consulting, wealth engineering and asset management. It's clients are from all over the world.
"Protecting your assets and passing them through to your children with the greatest efficiency, while avoiding as much capital losses or tax issues as possible, is the very essence of Index & Cie, which is committed to a strict respect for the regulations." reminds us Michael Reza Pacha.
His expertise in the areas of international taxation and finance are key to advising and managing investments, both for companies and individuals.
Michael Reza Pacha is also the head of JurisConsult International, another company which specializes in asset structuring and advisory. This company was created in 2010, and is also based in Dubai, UAE.
100% of donations go straight to the children. There are no operational expenses or employees paid by Help Our Kids"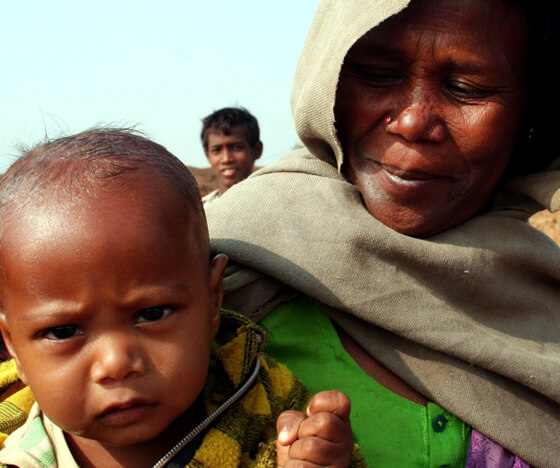 Michael Reza Pacha's dedication to philanthropy
Philanthropy, humanism and sharing have always been essential values to Michael Reza Pasha, who has made a significant commitment to several causes that are very dear to him.
In 2010, he founded the originally Monegasque association Help Our Kids. Help Our Kids is an NGO that aims to help orphaned children and single-parent families in war zones.
Active in several parts of the world impacted by violence, it provides school supplies or finances the opening of schools and education centres wherever it is possible to open them. Thus the association has made it possible to provide external assistance to orphans and single-parent families in several war-affected countries. Recently, the NGO has sent food and medicines to the people of Eastern Ghouta, trapped in the Syrian conflict.
Since 2016, Help Our Kids has opened a branch in Dubai, UAE. Michael Reza Pacha also knows how to be a sponsor for noble causes. In Dubai, the former student of the University of Aix is the patron of the "Father and Son Rugby" initiative. He also provides moral and economic support to the "Club France" of Dubai, a French-speaking football club that has become a real reference in the United Arab Emirates. With a special concern for the well-being of future generations, Michael Reza Pacha also sits on the boards of directors of several business schools in Dubai.
Michael Reza Pacha has always worked to promote the image of Monaco around the world and to create synergies between Monaco and other countries. Both through the Monaco Ambassadors Club of which he was Secretary General and through the NGO Help Our Kids.
Moreover, it is with the sole purpose of protecting and enhancing the international influence of Monaco that Michael Reza Pacha became one of the most important patrons of the charity event for rapprochement between Monaco and the UAE, held in Dubai on November 27, 2018.